FOOD FUNDED 2021 Community Traction
"Engaging and incredibly inspiring" • "A whirlwind of great content and interesting people"
Food Entrepreneurs and Investors Convene for Educational Sessions and
Live Investor Presentations to Catalyze the Capital Flow in our Food & Ag System.
Hands-on Sessions by experienced practitioners
"Just the right mix of experienced presenters and inspiring attendees to allow me to make the connections I hoped for to help my company get to the next level."
Annual Bay Area Food Investor Fair
"I was truly blown away but the caliber of people and companies. They were all inspiring and so clear about the impact they want to have on the world. Fantastic!"
Marketplace of Opportunities. Collaboration.
"Food Funded is my favorite place to have authentic conversations and to explore ideas and opportunities to follow up on."
"The best event for leading food entrepreneurs and the community that supports them to come together."
Raising the Food Maker's JEDI Signal above the Market Noise
People care about Justice Equity Diversity Inclusion. How to activate them as ambassadors across the channels?
Sustaining Market Traction for Food with Climate Impact
If customers preferred climate-aware food, how would they recognize it if it stared at them from the shelf?
When Community Members Commit as Investors
How do the new crowdfunding models generate funds and brand awareness for new businesses? Hundreds of investors as influencers?
FOOD FUNDED 2021 Community Traction: Speakers
Meet experienced leading practitioners at the intersection of food, investment, and impact. Hover over picture to see bio.
Alicia Kidd is a seasoned social impact entrepreneur in the wine industry. With 18 years of professional work experience in the corporate sector, Alicia's passion for wine, travel, art, and culture turned into a part-time job in the wine industry and led her to create her first company The Wine Noire. With the success of her current business, she created CoCo Noir Wine Shop & Bar. CoCo Noir Wine Shop & Bar is a brick-and-mortar wine shop that offers Women, BOPIC, and POC winemakers the opportunity to sell their wines. Her company is raising capital on the Wefunder platform and will open in the 1st quarter of 2022 in Downtown Oakland California.
Arno Hesse is dedicated to financing a sustainable and equitable future with thriving food systems and regenerative technologies. He co-founded the community capital services Credibles and Investibule. As a co-leader and investor with Slow Money Northern California, Arno has led multiple investments in food businesses, with a focus on climate change and social justice. Previously, he was Executive Vice President for Retail Markets at MUFG Union Bank.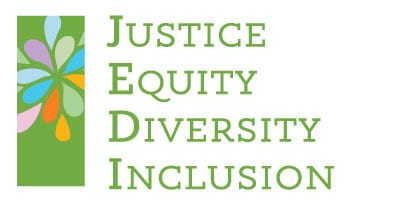 INVESTORS & ENTREPRENEURS