FOOD FUNDED 2021 Community Traction
"Engaging and incredibly inspiring" • "A whirlwind of great content and interesting people"
Food Entrepreneurs and Investors Convene for Educational Sessions and
Live Investor Presentations to Catalyze the Capital Flow in our Food & Ag System.
Hands-on Sessions by experienced practitioners
"Just the right mix of experienced presenters and inspiring attendees to allow me to make the connections I hoped for to help my company get to the next level."
Annual Bay Area Food Investor Fair
"I was truly blown away but the caliber of people and companies. They were all inspiring and so clear about the impact they want to have on the world. Fantastic!"
Marketplace of Opportunities. Collaboration.
"Food Funded is my favorite place to have authentic conversations and to explore ideas and opportunities to follow up on."
"The best event for leading food entrepreneurs and the community that supports them to come together."
Raising the Food Maker's JEDI Signal above the Market Noise
People care about Justice Equity Diversity Inclusion. How to activate them as ambassadors across the channels?
Sustaining Market Traction for Food with Climate Impact
If customers preferred climate-aware food, how would they recognize it if it stared at them from the shelf?
When Community Members Commit as Investors
How do the new crowdfunding models generate funds and brand awareness for new businesses? Hundreds of investors as influencers?
FOOD FUNDED 2021 Community Traction: Speakers
Meet experienced leading practitioners at the intersection of food, investment, and impact. Hover over picture to see bio.
Alicia Kidd is a seasoned social impact entrepreneur in the wine industry. With 18 years of professional work experience in the corporate sector, Alicia's passion for wine, travel, art, and culture turned into a part-time job in the wine industry and led her to create her first company The Wine Noire. With the success of her current business, she created CoCo Noir Wine Shop & Bar. CoCo Noir Wine Shop & Bar is a brick-and-mortar wine shop that offers Women, BOPIC, and POC winemakers the opportunity to sell their wines. Her company is raising capital on the Wefunder platform and will open in the 1st quarter of 2022 in Downtown Oakland California.
Lisa Curtis is the Founder & CEO of Kuli Kuli, the leading brand pioneering the sustainably sourced superfood moringa. Moringa is a protein-rich leafy green, more nutritious than kale, with anti-inflammatory benefits rivaling turmeric.
Kuli Kuli's moringa powders, bars and wellness shots are sustainably sourced from African women and other small farmers around the world and sold in 11,000 U.S. stores.
I started my career in technology as the first African American female conferred in Cal Poly San Luis Obispo's more than 100 year program in Aerospace Engineering. My career focus has been on  domestic volume manufacturing of emergent technologies in green/clean & food tech working for companies such as Boeing, Solar Turbines and Bloom Energy before co-founding Healthy Oceans.
Keba Konte founded Red Bay Coffee in Oakland, CC, a wholesale roaster with a several retail spaces. Red Bay Coffee is building a global community through committing to sourcing, developing, roasting and delivering the best and most beautiful coffee to the people.
He's been a coffee pioneer in the Bay Area for over 10 years, and has been recognized for his commitment to fair and equitable working conditions for his staff, and for drawing talent from his community.
Reem Assil is a Palestinian-Syrian entrepreneur based in Oakland, CA and founder of Reem's California, nationally acclaimed bakeries and restaurants, inspired by her passion for Arab street corner bakeries and the vibrant communities they feed.
Informed by twenty years of work in the both non-profit and food industry, Reem's current work sits at the intersection of her three passions: Arab hospitality, community-building, and social justice.
Shrina Kurani is Vice President Business at Republic, democratizing access to capital through new regulation and technology.
As an engineer and entrepreneur, she is a fierce believer in the power of innovation to solve the world's most pressing problems and is running for US Congress.
Full Belly Farm is a 400-acre certified organic farm located in the beautiful Capay Valley of Northern California. Full Belly has been farmed using organic practices since 1985 and is certified by California Certified Organic Farmers.
Full Belly is home to many outreach activities, including educational tours, school group visits, and the much-acclaimed annual Hoes Down Harvest Festival. Through such programs to the general public, Full Belly seeks to create awareness of farm realities and to stress the importance of farms in the fabric of our society.
Full Belly Farm, Real Organic Project
Adrian is a Co-Founder and a Managing Director of Provenance Capital Group where he helps develop blended capital structures that catalyze resilient biological systems and businesses.
Before Provenance, Adrian co-founded the boutique consulting firm Hyphae Partners where he helped companies finance and build regenerative business models. Additionally, he worked at Patagonia within its Venture Capital arm Tin Shed Ventures, helping author a standard for Regenerative Organic Agriculture and exploring Regenerative Organic Land Funds.
Ryan Zinn manages Dr. Bronner's international organic,  fair trade and regenerative supply chains in Africa, Asia and the Pacific. Ryan has worked the last 20 years with small-scale farmer organizations to develop agroeological, just and resiliency strategies. Ryan also supports non-profits like the fair trade advocacy organization, Fair World Project, and the small farmer crowdfunding platform, Grow Ahead.
Regenerative Projects Manager
Jason is a Principal at Cleveland Avenue focusing on its CAST US, leading sourcing and due diligence of investment opportunities.
Jason has over ten years of work experience in strategy, finance and mergers and acquisitions-related roles within large, multi-national organizations in the Food & Beverage sector.
Principal, CAST US Due Diligence
Matt turned his lifelong passion for baking and working in the food service industry into Firebrand in 2007.  Matt has a passion to create a great workplace culture of inclusion, hard work and service.  Matt believes that a company has the responsibility to it's employees as well as the community it serves.  Being raised in a house where his mother went to jail as a teenager and having experienced homelessness himself, Matt aims to make Firebrand a place where people can create a better life for themselves, their families and their community.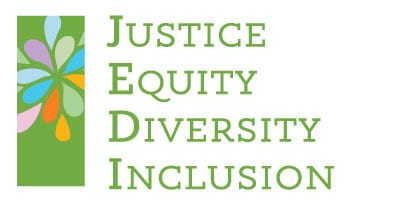 INVESTORS & ENTREPRENEURS