"a demanding yet fulfilling inspiration in what's possible"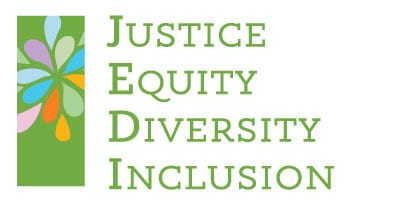 INVESTORS & ENTREPRENEURS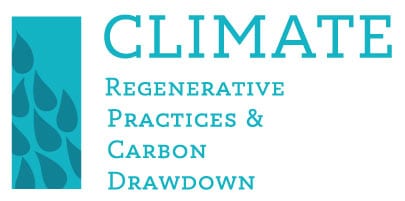 FOOD FUNDED 2020, October 6
Building Capital and Capacity in Chaotic Times
How to meet customers and entrepreneurs where they are and disrupt our financial system?
Stage (followed by Q&A in Sessions)
Marketplace of Opportunities
Networking and Connections: meet the 2020 Finalists and Partners, exchange information, arrange follow-ups
FOOD FUNDED 2020, October 7
Reality Check 2020: (Re)Building Resilient and Just Food Systems
Coming out at the Other End of the Crisis: How to Reshuffle the Cards for Regenerative and Just Solutions?
Stage (followed by Q&A in Sessions)
Marketplace of Opportunities
Networking and Connections: meet the 2020 Finalists and Partners, exchange information, arrange follow-ups
FOOD FUNDED 2020 Speakers
Meet experienced leading practitioners at the intersection of food, investment, and impact
Gerard Nixon is the Vice President of Supply Chain for KeHE, leading the company in Supply Chain Technology, Process, and Training along with Promotional Forecasting. He also serves as the leader of KeHE's newly formed Diversity & Inclusion Council where he channels his passion into fostering a more inclusive work environment for all.
With over 15 years of leadership experience in Sales, Marketing, and Distribution, he has worked for US Foods, U.S. Army, AT&T, and Target prior to joining KeHE.
Gerard holds a bachelor's degree in Computer Science Engineering from the United States Military Academy at West Point and an MBA in Finance from Southern Methodist University.
Vice President of Supply Chain
Albert Straus has been a leader in sustainable organic farming practices for many decades. He is a strong advocate for organic, non-GMO dairy production, environmental stewardship, and family farms. In 1994, when he converted his family farm to organic - the first organic dairy farm west of the Mississippi River - he founded the creamery in the same year, and it became the first 100% certified organic creamery in the United States. 
Albert aims on having his dairy farm become carbon neutral in 2023 and is extending the carbon-neutral farming model to Straus Family Creamery's supplier farms. Albert has been recognized internationally for his substantial environmental accomplishments.
Allison Kelly is deeply committed to fighting economic inequality through innovation and out-of-the box partnerships at a community-based CDFI, ICA where she has been serving in the role of CEO since June 2019.
Prior to ICA, Kelly was the Senior Vice President of Strategy and Innovation at CDC Small Business Finance, a leading U.S lender focused on supporting entrepreneurs in undertapped communities. Kelly has more than 20 years of experience in the nonprofit and for-profit worlds, having worked in the financial- and healthcare-service industries.
Angie Mertens is a board member of Slow Money Northern California and part of the FOOD FUNDED production team. Her expertise is in program design and implementation, training early stage companies, investors and corporates to scale their social impact, and ecosystem building.
Angie has been spearheading ONE WORLD Training as the Program Director since 2015. She has produced numerous ecosystem events and enterprise showcases in collaboration with organizations such as Social Venture Circle, toniic, Spero Ventures, Nia Impact Capital and others. Angie is a lifelong health-focussed eater, passionate cook and can be found exploring Bay Area's farmer's markets.
Anna Lappé is a national bestselling author, a renowned advocate for sustainability and justice along the food chain, and an advisor to funders investing in food system transformation. A James Beard Leadership Awardee, Anna is the co-author or author of three books on food, farming, and sustainability and the contributing author to thirteen more.
Anna is the founder or co-founder of three national organizations including the Small Planet Institute, Small Planet Fund and Real Food Media. Anna developed and leads the Food Sovereignty Fund, a global grantmaking program of the Panta Rhea Foundation.
Director, Founder, Strategic Advisor
As the son of Asian immigrant small business owners, Anthony has been working in economic opportunity for communities of color, in particular immigrant communities. He helped channel capital to communities of color and immigrant small business owners. He learned the benefits and drawbacks of CDFI lending to small businesses through 15+ years at Opportunity Fund and California FarmLink.
On the boards of Common Future and RSF Social Finance, he has worked to connect wealth holders and community wealth builders and/or social enterprises. Anthony has most recently partnered with the collaborative CA BIPOC Farmer/Land Steward Relief Fund. His current role at Kitchen Table Advisors focuses on shifting capital to fuel the economic viability and self-determination of a multi-racial next generation of sustainable small farms and ranches.
Arno Hesse is dedicated to financing a sustainable and equitable future with thriving food systems and regenerative technologies. He co-founded the community capital services Credibles and Investibule.
As a co-leader and investor with Slow Money Northern California, Arno has led multiple investments in food businesses, with a focus on climate change and social justice.
Previously, he was Executive Vice President for Retail Markets at MUFG Union Bank.
Aruna Lee grew up in a Buddhist monastery in South Korea where home-grown vegetables were at the heart of every meal. In 2014, she launched Volcano Kimchi in San Francisco and has since dedicated herself to the art of fermentation to craft high-quality kimchi and sauces.
Sourcing from local organic growers, Aruna puts a local flare on traditions to create products that are uniquely Volcano Kimchi.
Ashani developed his own sauce, a Caribbean fusion finishing sauce called Lion's Breath. During this process, he immediately recognized the barriers that discourage entrepreneurs of Color from participating in the retail food product industry.
After attendeding The Art Institute of Northern Virginia, Ashani opened and ran a catering and bartending company, DeGruv Liquid Catering, executing over 8,000 Events.
Ashani is truly dedicated to serving the Black + Indigenous POC maker community.
Bakari is passionate about the mission of Uhuru Foods & Pies. In fact, at the Uhuru Pies booth at a local farmers market he encourages customers to volunteer in contributing to the mission. He believes African people have contributed to building economic stability for others.
"Today, we must build an independent African economy to feed, clothe, and house ourselves once again." You can find Bakari in the bakery, at the market, delivering Uhuru Pies or organizing for Uhuru (Freedom).
Brie's background includes community development, film, event logistics, and business strategy. Storytelling has been a prominent element throughout her career. Throughout the decades, she has also worked on numerous initiatives to aid indigenous people in their plight against environmental and social injustice.
As the Real Food Real Stories Program Director, Brie is passionately dedicated to develop, grow and refine Real Food Real Stories' live storytelling programs and to continue to grow the fundraising initiatives to contribute to building a resilient and vibrant food storytelling community in the Bay area and beyond.
Lotus Foods is one of the most innovative organic and fair trade specialty rice brands, pioneering the preservation of rice biodiversity and more ecological methods of rice production that save water, reduce greenhouse gasses and minimize work for women. As Co-Founder/Co-CEO, Caryl leads Lotus Foods' strategic mission and vision to change how rice is grown around the world.
Lotus Foods has received the Biodiversity Award for Leadership from the Union for Ethical Bio Trade; Specialty Foods Leadership Award for Vision and Citizenship; Whole Foods Market Supplier of the Year Award for Environmental Stewardship. Caryl holds a MPA from the University of Hartford.
In 2018, mother-daughter plant-based duo, Chef Kami and Chef Mieko started their plant-based journey.  After realizing that available supermarket vegan food was just vegan junk food, they knew there needed to be a better option. No chemicals, no fillers—just natural ingredients. So they started Hella Nuts™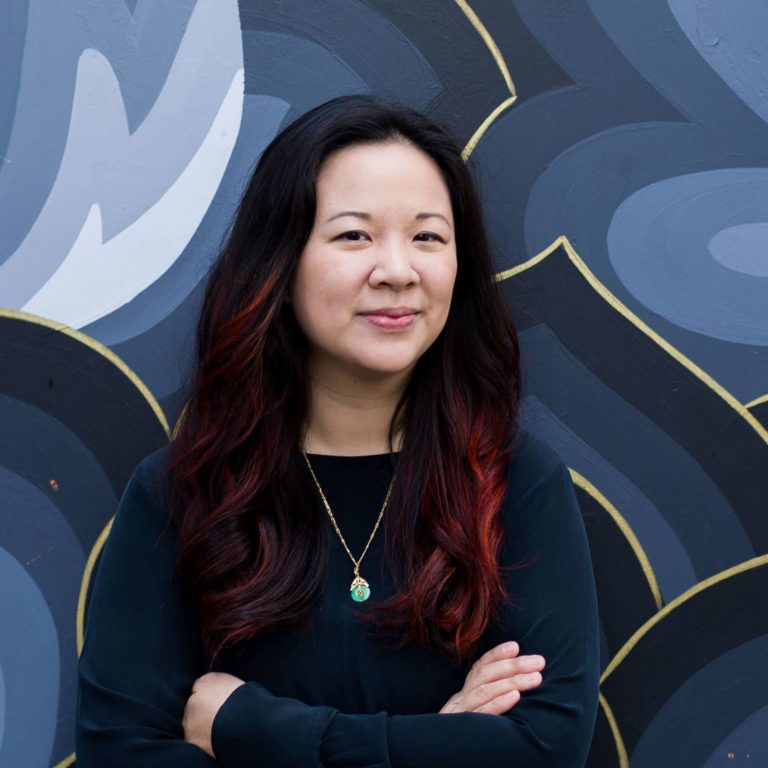 Christine is an activist entrepreneur, currently leading Product for Conversational Safety at Twitter. Until June 2020, Christine was co-founder and CEO of PastureMap, an ag software platform used on 6 million+ acres globally. She is an Entrepreneur in Residence of Food System 6, advising regenerative meat companies. With Kinship Foods, a regenerative dumpling brand, she has offered Dumplings For Black Farmers fundraisers to build Asian-American solidarity with Black-led farms. Christine is a board member of Kitchen Table Advisors, a nonprofit serving 80% BIPOC and women regenerative farmers, and a voting member for the board of Greenpeace. Christine has an MBA, an MS in Earth Systems, and a BA in Political Science from Stanford.
Kinship Foods, formerly PastureMap
Claire Schlemme is an ardent environmentalist who saw a need to fix a broken food system in order to protect the planet. She previously co-founded Boston's first organic juice company, which exposed her to two primary challenges: food waste and the lack of affordable nutrition.
Committed to finding solutions at the intersection of food, sustainability, and accessible nutrition, Claire launched Renewal Mill.
She holds a BA from Wellesley College and a Master of Environmental Management from Yale University.
Clayton Harvey is a White Mountain Apache farmer with Ndee Bikiyaa (The People's Farm), a program working to restore personal and cultural health to the White Mountain Apache Tribe through agriculture.
Clayton spends his days growing healthy food for his people in eastern Arizona and teaching community members about food sovereignty, including how families can grow their own foods and revitalize a local food system that existed for thousands of years by Apache ancestors long before the reservation was created.
White Mountain Apache Farmer
Cole is a modern-day shepherdess, an agrarian entrepreneur, educator, and community advocate. With over a decade of experience working in land stewardship, livestock management, and targeted grazing with sheep and goats, Cole's pursuits contribute to ecological resilience, wildfire mitigation, and evolution in the fiber, hide, and leather industry. She operates two businesses: Shepherdess Land and Livestock Co., a targeted grazing business with educational, consulting, and wool production arms; and Shepherdess Holistic Hides, a retail business repurposing sheep and goat hides from the meat industry to produce luxury home goods and Climate Beneficial Wool™. Alongside her own entrepreneurial endeavors, she is the director of the Community Supported Grazing Program, a nascent endeavor of the Ojai Fire Safe Council.
Shepherdess, Owner Operator
Diane Johnson, Ph.D., M.Div. has been working with social sector organizations, national initiatives, municipalities and foundations focused on social change. She has trained, consulted and coached more than 11K individuals and groups. Mmapeu Management Consulting works in cross-sector collaboration, educational reform, community development, faith-based partnerships, and diversity and inclusion. Clients include the U.S. Forest Service, Habitat for Humanity International, various federal agencies, Kresge Foundation, Opportunity Collaboration, Unitarian Universalist Association, and NeighborWorks America. She published several books focused on DEI. Diane received her Ph.D. from Tufts University, a Masters in Divinity from Pacific School of Religion/The Graduate Theological Union.   
Mmapeu Management Consulting
Dr. Diane Johnson is CEO/Founder of Mmapeu Consulting, aligning mission, vision and values for purpose-driven businesses, philanthropic institutions, the social sector, tech companies and market leaders. Her expertise in strategic development; cultural capacity/DEI; organizational development, institutional capacity building, leadership development, and collaboration/community engagement has been used by more than 11,750 clients.
Diane received her Ph.D. from Tufts University in Interdisciplinary Studies, a Masters in Divinity from Pacific School of Religion/The Graduate Theological Union, her M.A. in Nonprofit Management from The New School, and a B.A. from the University of Pennsylvania.  She serves as Vice Chair of the Conscious Capitalism Bay Area.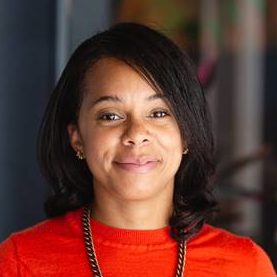 Dianna Tremblay is the Chief Program Officer at ICA, responsible for scaling the impact of the ICA's programs and cultivating the support and capital ecosystem necessary for entrepreneurs to scale their businesses.  
With expertise in program design and implementation, small business support, accessing capital, and ecosystem building, Dianna strives to use these skills to increase equitable access to capital, coaching, and networks for entrepreneurs of color.  Dianna also currently serves on the board of Naturally Bay Area.
Prior to joining ICA, Dianna's worked in sales, corporate relationship management, and business development roles. Dianna received an MBA at Mills College and a Bachelor's from California State University, East Bay.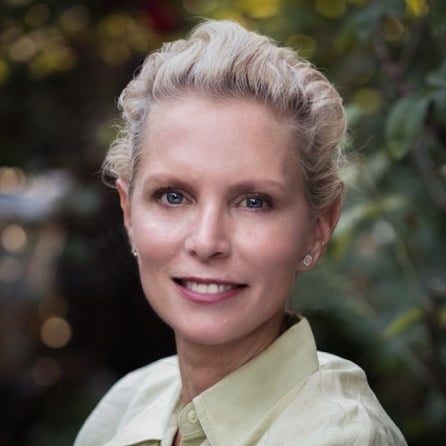 Elizabeth has deep experience in both the non-profit and for-profit sectors and believes passionately in the role of business to drive social mission. Prior to joining Merika, she served as Managing Director of Demeter USA, the nation's only certifier of Biodynamic farms and products and a member of Demeter International, the oldest ecological certification organization in the world.
Elizabeth has served in sales and marketing leadership roles in the wine and natural food industry. Elizabeth is also owner of Studio Airstream, a strategic marketing practice specializing in organizational development, business development, and cause marketing projects designed to connect brands to consumers through their hearts.
Erin is the Director of the Climate Collaborative, responsible for management and execution of the Collaborative's work, including all programming, communications, and outreach.
Erin has a range of corporate campaigning and sustainability experience. She previously worked for CDP, managing corporate engagement for the We Mean Business coalition's commitments campaign. In that role, Erin worked with hundreds of the world's largest companies, industry groups and investors, supporting them in making leadership commitments on climate change.
Mr. Valery graduated from Columbia University's Master of Science program in Real Estate Development. He also obtained a Master's Degree in Policy Analysis and Public Administration and a Bachelor of Science degree in Urban and Regional Planning with a concentration in International Relations, both from Cornell University. Ernst is also a Mel King Community Fellow at MITs CoLab.
Esther is the CEO of Cienega Capital, a regenerative investment firm utilizing an integrated capital approach to systemic change in the areas of soil health, regenerative agriculture, and local food systems.
Cienega Capital is also part of the #NoRegrets Initiative, a regenerative asset strategy focused on the health of agricultural soils and agricultural communities of North America.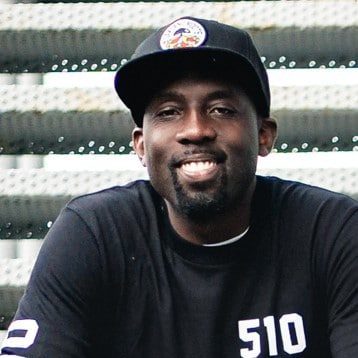 GW Chew, aka Chef Chew, is the Founder & CEO of Something Better Foods Inc. and has been a vegan food inventor/restaurateur for over 13 years.
Chef Chew grew up in the "country" in a family of very heavy meat eaters and plagued with different diseases, from diabetes to cancer. Understanding the linkage to poor diet and an overconsumption of animal meat products, Chef Chew switched to a plant-based diet in 2001 and invented the Better Chew proteins in his mom's kitchen and has perfected the textures and taste over 15 years, creating scalable plant-based solutions for grocery and food service.
He is also the founder of The Veg Hub, a non-profit vegan restaurant in Oakland.
Jazmine's mission is to bring more knowledge, clarity, and harmony to the world and works at the intersection of social &
environmental impact. She's the Program Manager & Director of Institutional Giving at the J.E.D.I Collaborative, a non-profit working to increase justice, equity, diversity & inclusion natural products industry.
She's a consultant at LIFT Economy and is co-leading a global tree growing campaign centering frontline communities. Jazmine also helps people think systemically and embrace design science to bring forth regenerative solutions for society & the earth's ecosystems at the Buckminster Fuller Institute.
Program Manager & Director of Institutional Giving
Joe James is a black, ag-tech entrepreneur, who invented and is implementing patented processes, which cost-effectively combat Climate Change, promote Environmental Justice, and create new jobs in poor urban and rural communities of color, globally.
Using his patented Combined Remediation Biomass and Bio-Product Production (CRBBP) Process, one plants and then multi-tasks special Bio-Crops, to do good things, like capturing large amounts of CO 2, remediating air, soil and water, and then making circular economy bio-products from the harvested material.
Founder & President, ATP-CA, LLC
Jonathan is a Partner at Brightpath Capital, where he focuses on growth equity investments across food, agriculture, cleantech, and resource efficiency.
Jonathan also advises and mentors incubators/accelerators including Food System 6 and ICA Fund Good Jobs and is an active angel investor in healthy food/foodtech, sustainable/regenerative agriculture, renewable energy, resource efficiency, and health & wellness.
Karen M. Blackwell is the Founder and CEO of Kanda™ Chocolates - a benefit corporation focused on social and environmental justice.
Kanda™ Chocolates elevates Ghanaian chocolate while maintaining a commitment to social responsibility through the growing and processing of chocolate in Ghana, contributing to the export of finished chocolate, impacting jobs, purchasing fair-trade cocoa and by donating 10% of proceeds to charitable organizations.
Prior to creating Kanda™ Chocolates, Karen was the Director of Strategic Solutions for the Americas Region within the Diabetes Group for Medtronic plc.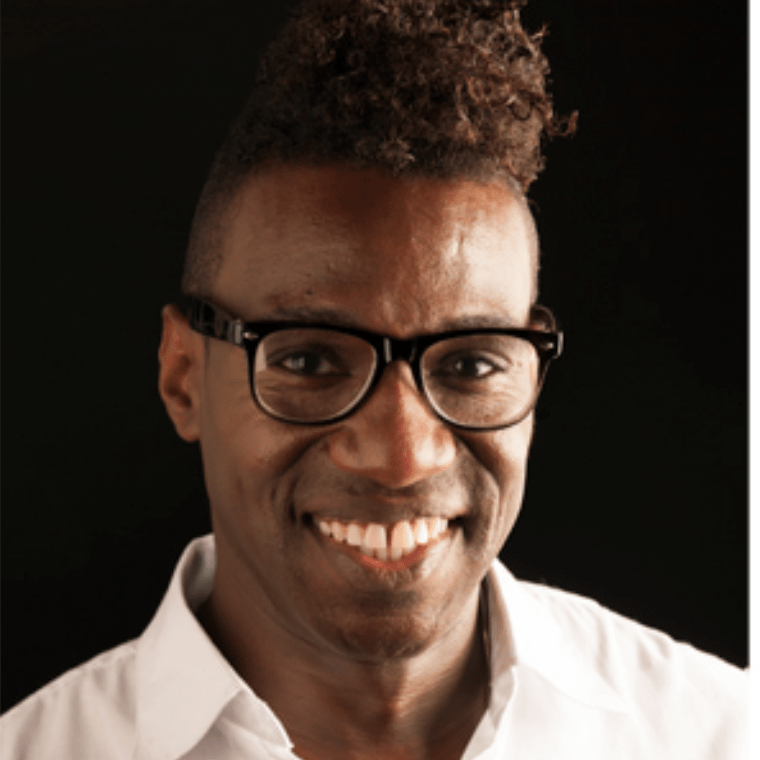 Karter's love for art, food and hospitality has led to working with celebrated chefs, designers and creatives throughout the US and Asia. He's been the mastermind at the helm of several successful brands including Elder's Mill in Chicago, Samovar Tea Lounge in San Francisco, HHnL Design Group in Taipei, Uno Lai Design in Shanghai, Hillbilly Tea in his hometown of Louisville Kentucky. His latest concept is Soul Slice, a contemporary expression of soul food on a biscuit crust pizza.
Kobie is a partner at Upfront, with a core investing focus in SaaS, marketing technology, and emerging technologies. His Upfront investments include Bevy, Wave, Cordial and MetaCX. Kobie also founded and incubated Valence, a platform to unlock economic opportunity, investment and community for Black professionals; he is also on the Advisory Board for PledgeLA, an organization working to increase diversity and equity in tech.
Prior to Upfront, Kobie was an investor at Accel, helped found OpenView Venture Partners, and was an investor at Insight Venture Partners, with early investments including Exact Target and Oculus. He was also the Chief Marketing Officer at LA-based REVOLVE, a global fashion e-commerce player. Kobie graduated from Harvard College.
Kristin is founder and CEO of Nia Impact Capital, a women-led Registered Investment Advisor changing the face of finance by hiring women and people of color in sustainable and transformative investing. Kristin founded Nia Global Solutions, a gender-lens portfolio of solutions-focused companies, bringing impact investing into the public markets.
In 2010 Kristin founded Nia Community, a 100% mission-aligned impact investment fund focused on social change and environmental sustainability in Oakland, California.
Kristin was a full-time educator, teaching bilingual classes in Oakland and San Francisco. She earned her PhD in Education at University of California, Berkeley, her Masters in Research in Bilingual Education from Stanford University.
Laina has over three decades of experience in the tech industry and social impact space as consultant, entrepreneur, investor, mentor and educator. She has helped raise hundreds of millions of dollars for organisations of all sizes, and is co-founder of an angel investment network for women-led community based enterprises called Angels of Impact.
Laina is also the co-author of a book "Sustainable Impact: How women are key to ending poverty" (2017).
Lara is a founder in the J.E.D.I Collaborative and the Climate Collaborative, projects of OSC and SFTA.
Lara was the CEO of LightFull Foods, VP Retail Sales & Marketing at Numi Organic Tea, and VP of Marketing at the Balance Bar Company, where she helped drive sales growth from $10M to $110M and sell it to Kraft Foods.
Lara has spoken on food trends, sustainability, and innovation at Natural Products Expo West, So Cap, SXSW Eco, Zero Waste Summit, SFTA, Bioneers, Net Impact, the Brower Center, and Esca Bona.
Co-Founder & Exec Director
Lauren's background in nonprofit development made her eager to activate more capital for social change, leading her to co-found Mission Driven Finance, an impact investment firm and Certified B Corporation that actively develops impact investment strategies to close financial gaps that will close opportunity gaps.
As Chief Community Officer, she leads the design of community-driven strategy, providing a frame for both internal culture & partner relationships.
Lisa Curtis is the Founder & CEO of Kuli Kuli, the leading brand pioneering the sustainably sourced superfood moringa. Moringa is a protein-rich leafy green, more nutritious than kale, with anti-inflammatory benefits rivaling turmeric.
Kuli Kuli's moringa powders, bars and wellness shots are sustainably sourced from African women and other small farmers around the world and sold in 11,000 U.S. stores.
Progeny Coffee offers specialty coffees and innovative antioxidant beverage derived coffee cherries (fruit). We go beyond Fair and/or Direct Trade, with the mission to bring coffee farmers out of poverty. We're invested in assisting farmers in elevating the quality of their products and of their land. We do B2B and direct to consumer business and connect our client base with our farmers via our concept of "Adopt A Farmer", which opens a window to the source in a distinctive and pioneering way.
Mindy oversees all aspects of RSF's lending programs—business development, relationship management, and credit risk, including underwriting, portfolio management, and loan operations. Prior to RSF, Mindy was First Vice President of Amalgamated Bank working as a commercial relationship manager and leading Philanthropy and Social Impact banking on the West Coast.  Before Amalgamated Bank, Mindy worked for New Resource Bank, as a Kiva Zip Fellow in Kenya, and Bank of America. Mindy has a B.B.A in Finance from the University of Iowa. Mindy is also a graduate of the Global Alliance for Banking on Values Leadership Academy through the Presencing Institute and MIT CoLab. When she's not at RSF, she enjoys traveling and hiking, scuba diving and serving an advisor for ICA Fund Good Jobs.
Morgan Simon has close to two decades of experience making finance a tool for social justice. She has influenced over $150B and is a regularly sought out expert on impact investing. Her book, Real Impact: The New Economics of Social Change has been featured by Harvard Business School and United Nations. She is a regular voice in media and an active investor as Founding Partner of Candide Group.
Candide Group works with families, foundations, athletes and cultural influencers who want their money working for justice. With over 90 investments, over half into women and people of color led organizations, her firm is a leader in supporting equity and inclusion within the impact investing community.
Nina F. Ichikawa is the Executive Director for the Berkeley Food Institute. She joined the Institute in 2015 as its inaugural Policy Director, creating a policy education and engagement program for UC Berkeley's students, staff, faculty and the general public.
She previously served in the office of US Senator Daniel K. Inouye and with the USDA's "Know Your Farmer, Know Your Food" Initiative. She was named a Food and Community Fellow by the Institute for Agriculture and Trade Policy. She was the founding Food and Agriculture editor for Hyphen magazine. Her writings on our changing food system have been published widely.
The Damel is a new Quick Service Restaurant concept inspired by the Afro-Brazilian cuisine and culture. Our flavorsome dining experience embodies a wide range of West African culinary traditions that meet contemporary South American cuisine. This concept was developed by our founder, a native of Senegal and after his over 10 years of experience working for hotels and restaurants in Brazil, Argentina, and the United States. The Damel's establishments aim to meet the demand for a dining experience that explores what the African and South American continents have to offer.
The concept is design to be scaled to different places in the world where food and beverages are considered to be strategic touristic markets.
Executive Chef and President
Serial entrepreneur with multiple exits, including and IPO that led to a $1B valuation. At GroGuru, drives the overall strategy and operational execution for an exciting AgTech company that is changing the way that we grow crops by using an innovative IoT and SaaS system for water management. GroGuru helps farmers make more money by increasing crop yield, and more efficiently using water and other scarce resources in a more sustainable way.
Prapti Rana is the People Manager at Nutiva, an organic superfood business, with the responsibility of heading all People & Culture operations. Prapti's mission is to uphold Nutiva's pillar of 'placing our people first' and maintaining Nutiva's core value of recognizing and rewarding all team members.
Prapti believes the need for sustainability is not only about how we treat the earth, but also in how we treat each other. At Nutiva, she is deeply committed to Justice, Equity, Diversity and Inclusion (JEDI) work and recognizes diversity's power to positively affect communities and our society at large.
Priyanka Khole is on the Leadership team of the Slow Money Northern California where she is  involved with Community building, outreach and events. She is passionate about healthy food, sustainable food systems and regenerative agriculture.
A  tireless advocate of Slow Money investing principles, she loves to learn about emerging opportunities to support entrepreneurs building businesses focussed on strong social impact and sustainability goals.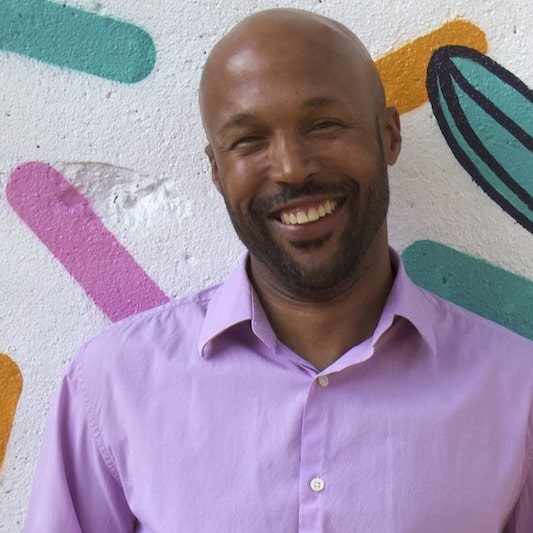 Ryan Pintado-Vertner is the Founder & Principal at Smoketown, an empathy-led team of experienced operators and specialized skill players who help mission-driven businesses maximize their ROI against marketing, sales and social & environmental impact.
Ryan is a lifelong activist, fifth generation innovator and 13-year veteran of the CPG industry, in addition to holding an MBA from the University of California's Haas School of Business.
Beyond Smoketown, he is on the Executive Board of Flock (a new regenerative food and agriculture fund and accelerator) and Naturally Chicago (a network of natural product companies in Chicagoland).
Stephen brings a decade of focus on regenerative food systems, having invested, studied and collaborated across diverse categories of food and agriculture. His perspectives were shaped by a systems approach, the teachings of others, observations in exploring a thesis for how our food system is evolving, and a belief that all stakeholders are interdependent.
Since 2017, Stephen has served as the CEO & CIO of Meyer Family Enterprises, an entrepreneurial impact-focused single-family office in the Napa Valley, where he oversees entities that include direct investments, real estate and farming. He graduated from Cal Poly, San Luis Obispo with a degree in Agribusiness.
Suma is an entrepreneur, organizer and activist committed to centering innovation around justice to solve systemic problems. She is a 3x Ag Tech + Climate Tech founder, is active in inclusive tech communities, has been awarded the White House Champion of Change for her API queer advocacy work, and teaches Future of Food: Entrepreneurship as Activism at the NYC School of Visual Arts.
Suma was a Peace Corps Volunteer in Mali and is a graduate of The Wharton School (MBA).
A lifelong "foodie" turned activist, Tiffani has been writing, researching, and advocating for food system change for over seven years. Tiffani is an advocate for just food systems and can be found talking about it with anyone who will listen. She leads several areas of educational programming, communications strategy, and engagement at Real Food Media, and co-produces and co-hosts the Real Food Reads and Foodtopias podcasts.
Tiffani brings years of active engagement in food policy discussions, event organizing, and important discussions around food system transformation in the Bay Area and beyond.
Toyin Kolawole is the Founder of Iya Foods located in Illinois,
USA. Born in Nigeria, Toyin grew up working at her family's entrepreneurial small businesses including a fast-food eatery.
Toyin has developed a very strong, and diverse set of business skills and competencies working across the United States and Sub-Saharan Africa. Toyin obtained her MBA from Kellogg, Northwestern University and a Certificate in Nutrition & Healthy Living from Cornell University. Prior to Iya Foods, Toyin worked at Bain and Company.
Trevor Parham is the Founder of Oakstop; a Black owned and operated business that uses commercial real estate as a platform for economic development by providing workspace and meeting/event space for entrepreneurs and communities of color. Through Oakstop, Trevor created Oakstop Ventures, which invests in diverse founders excelling at the intersection of technology, community, and culture.
Trevor also co-founded the Oakland Black Business Fund, a grantmaking initiative that empowers Oakland's Black businesses with capital, technical assistance, and growth strategy.
Founder & Managing Partner