"a demanding yet fulfilling inspiration in what's possible"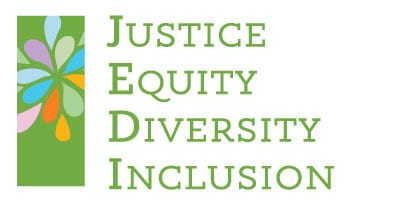 INVESTORS & ENTREPRENEURS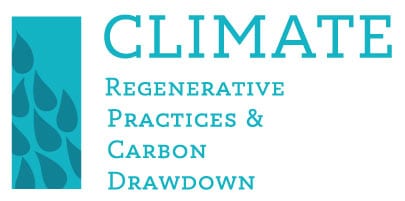 FOOD FUNDED 2020, October 6
Building Capital and Capacity in Chaotic Times
How to meet customers and entrepreneurs where they are and disrupt our financial system?
Stage (followed by Q&A in Sessions)
Marketplace of Opportunities
Networking and Connections: meet the 2020 Finalists and Partners, exchange information, arrange follow-ups
FOOD FUNDED 2020, October 7
Reality Check 2020: (Re)Building Resilient and Just Food Systems
Coming out at the Other End of the Crisis: How to Reshuffle the Cards for Regenerative and Just Solutions?
Stage (followed by Q&A in Sessions)
Marketplace of Opportunities
Networking and Connections: meet the 2020 Finalists and Partners, exchange information, arrange follow-ups
FOOD FUNDED 2020 Speakers
Meet experienced leading practitioners at the intersection of food, investment, and impact
Gerard Nixon is the Vice President of Supply Chain for KeHE, leading the company in Supply Chain Technology, Process, and Training along with Promotional Forecasting. He also serves as the leader of KeHE's newly formed Diversity & Inclusion Council where he channels his passion into fostering a more inclusive work environment for all.
With over 15 years of leadership experience in Sales, Marketing, and Distribution, he has worked for US Foods, U.S. Army, AT&T, and Target prior to joining KeHE.
Gerard holds a bachelor's degree in Computer Science Engineering from the United States Military Academy at West Point and an MBA in Finance from Southern Methodist University.
Vice President of Supply Chain
Allison Kelly is deeply committed to fighting economic inequality through innovation and out-of-the box partnerships at a community-based CDFI, ICA where she has been serving in the role of CEO since June 2019.
Prior to ICA, Kelly was the Senior Vice President of Strategy and Innovation at CDC Small Business Finance, a leading U.S lender focused on supporting entrepreneurs in undertapped communities. Kelly has more than 20 years of experience in the nonprofit and for-profit worlds, having worked in the financial- and healthcare-service industries.
Angie Mertens is a board member of Slow Money Northern California and part of the FOOD FUNDED production team. Her expertise is in program design and implementation, training early stage companies, investors and corporates to scale their social impact, and ecosystem building.
Angie has been spearheading ONE WORLD Training as the Program Director since 2015. She has produced numerous ecosystem events and enterprise showcases in collaboration with organizations such as Social Venture Circle, toniic, Spero Ventures, Nia Impact Capital and others. Angie is a lifelong health-focussed eater, passionate cook and can be found exploring Bay Area's farmer's markets.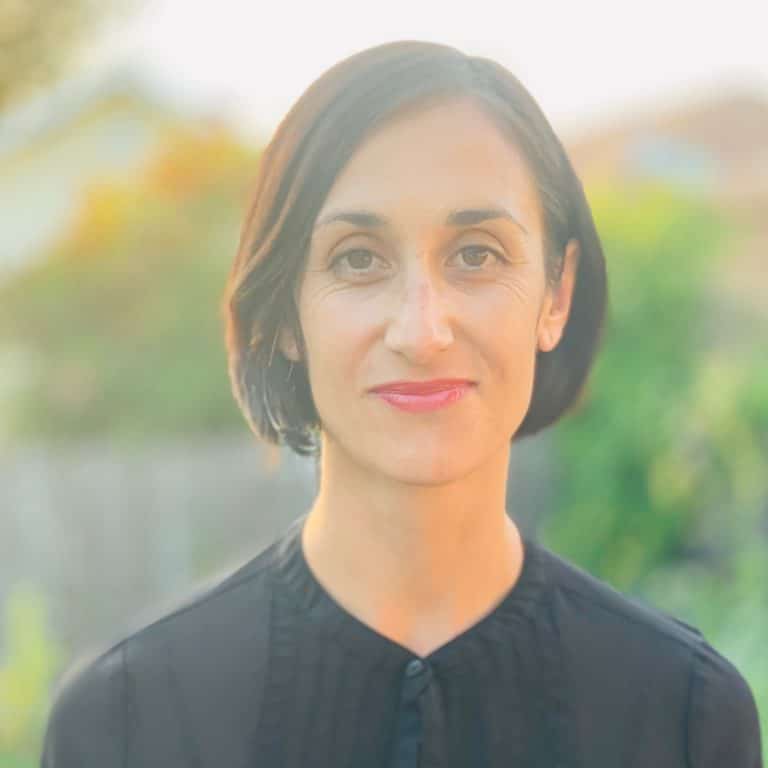 Brie's background includes community development, film, event logistics, and business strategy. Storytelling has been a prominent element throughout her career. Throughout the decades, she has also worked on numerous initiatives to aid indigenous people in their plight against environmental and social injustice.
As the Real Food Real Stories Program Director, Brie is passionately dedicated to develop, grow and refine Real Food Real Stories' live storytelling programs and to continue to grow the fundraising initiatives to contribute to building a resilient and vibrant food storytelling community in the Bay area and beyond.
Lotus Foods is one of the most innovative organic and fair trade specialty rice brands, pioneering the preservation of rice biodiversity and more ecological methods of rice production that save water, reduce greenhouse gasses and minimize work for women. As Co-Founder/Co-CEO, Caryl leads Lotus Foods' strategic mission and vision to change how rice is grown around the world.
Lotus Foods has received the Biodiversity Award for Leadership from the Union for Ethical Bio Trade; Specialty Foods Leadership Award for Vision and Citizenship; Whole Foods Market Supplier of the Year Award for Environmental Stewardship. Caryl holds a MPA from the University of Hartford.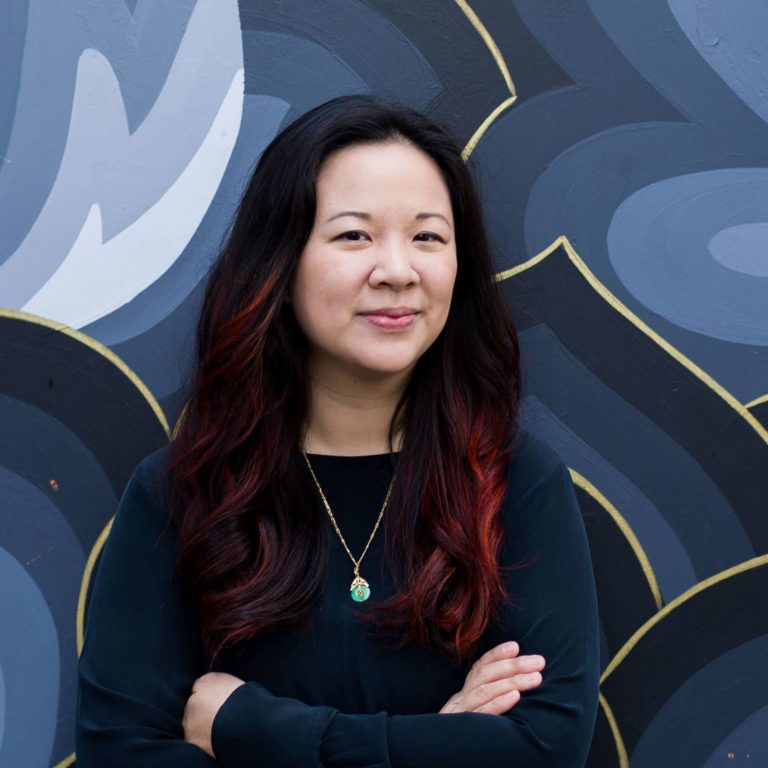 Christine is an activist entrepreneur, currently leading Product for Conversational Safety at Twitter. Until June 2020, Christine was co-founder and CEO of PastureMap, an ag software platform used on 6 million+ acres globally. She is an Entrepreneur in Residence of Food System 6, advising regenerative meat companies. With Kinship Foods, a regenerative dumpling brand, she has offered Dumplings For Black Farmers fundraisers to build Asian-American solidarity with Black-led farms. Christine is a board member of Kitchen Table Advisors, a nonprofit serving 80% BIPOC and women regenerative farmers, and a voting member for the board of Greenpeace. Christine has an MBA, an MS in Earth Systems, and a BA in Political Science from Stanford.
Kinship Foods, formerly PastureMap
Claire Schlemme is an ardent environmentalist who saw a need to fix a broken food system in order to protect the planet. She previously co-founded Boston's first organic juice company, which exposed her to two primary challenges: food waste and the lack of affordable nutrition.
Committed to finding solutions at the intersection of food, sustainability, and accessible nutrition, Claire launched Renewal Mill.
She holds a BA from Wellesley College and a Master of Environmental Management from Yale University.
Diane Johnson, Ph.D., M.Div. has been working with social sector organizations, national initiatives, municipalities and foundations focused on social change. She has trained, consulted and coached more than 11K individuals and groups. Mmapeu Management Consulting works in cross-sector collaboration, educational reform, community development, faith-based partnerships, and diversity and inclusion. Clients include the U.S. Forest Service, Habitat for Humanity International, various federal agencies, Kresge Foundation, Opportunity Collaboration, Unitarian Universalist Association, and NeighborWorks America. She published several books focused on DEI. Diane received her Ph.D. from Tufts University, a Masters in Divinity from Pacific School of Religion/The Graduate Theological Union.   
Mmapeu Management Consulting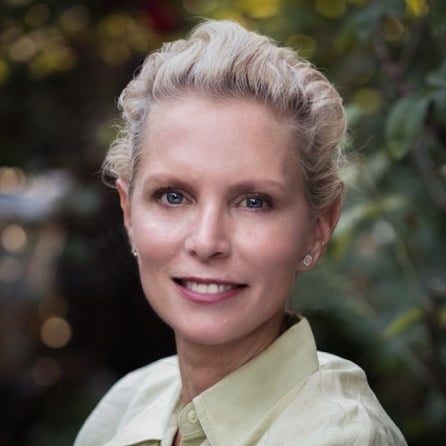 Elizabeth has deep experience in both the non-profit and for-profit sectors and believes passionately in the role of business to drive social mission. Prior to joining Merika, she served as Managing Director of Demeter USA, the nation's only certifier of Biodynamic farms and products and a member of Demeter International, the oldest ecological certification organization in the world.
Elizabeth has served in sales and marketing leadership roles in the wine and natural food industry. Elizabeth is also owner of Studio Airstream, a strategic marketing practice specializing in organizational development, business development, and cause marketing projects designed to connect brands to consumers through their hearts.
Erin is the Director of the Climate Collaborative, responsible for management and execution of the Collaborative's work, including all programming, communications, and outreach.
Erin has a range of corporate campaigning and sustainability experience. She previously worked for CDP, managing corporate engagement for the We Mean Business coalition's commitments campaign. In that role, Erin worked with hundreds of the world's largest companies, industry groups and investors, supporting them in making leadership commitments on climate change.
Esther is the CEO of Cienega Capital, a regenerative investment firm utilizing an integrated capital approach to systemic change in the areas of soil health, regenerative agriculture, and local food systems.
Cienega Capital is also part of the #NoRegrets Initiative, a regenerative asset strategy focused on the health of agricultural soils and agricultural communities of North America.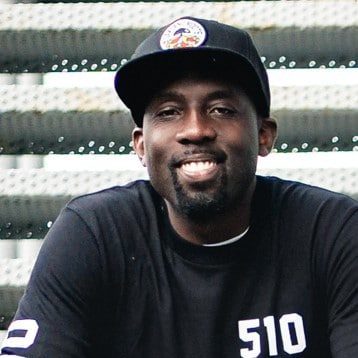 GW Chew, aka Chef Chew, is the Founder & CEO of Something Better Foods Inc. and has been a vegan food inventor/restaurateur for over 13 years.
Chef Chew grew up in the "country" in a family of very heavy meat eaters and plagued with different diseases, from diabetes to cancer. Understanding the linkage to poor diet and an overconsumption of animal meat products, Chef Chew switched to a plant-based diet in 2001 and invented the Better Chew proteins in his mom's kitchen and has perfected the textures and taste over 15 years, creating scalable plant-based solutions for grocery and food service.
He is also the founder of The Veg Hub, a non-profit vegan restaurant in Oakland.
Jazmine's mission is to bring more knowledge, clarity, and harmony to the world and works at the intersection of social &
environmental impact. She's the Program Manager & Director of Institutional Giving at the J.E.D.I Collaborative, a non-profit working to increase justice, equity, diversity & inclusion natural products industry.
She's a consultant at LIFT Economy and is co-leading a global tree growing campaign centering frontline communities. Jazmine also helps people think systemically and embrace design science to bring forth regenerative solutions for society & the earth's ecosystems at the Buckminster Fuller Institute.
Program Manager & Director of Institutional Giving
Jonathan is a Partner at Brightpath Capital, where he focuses on growth equity investments across food, agriculture, cleantech, and resource efficiency.
Jonathan also advises and mentors incubators/accelerators including Food System 6 and ICA Fund Good Jobs and is an active angel investor in healthy food/foodtech, sustainable/regenerative agriculture, renewable energy, resource efficiency, and health & wellness.
Laina has over three decades of experience in the tech industry and social impact space as consultant, entrepreneur, investor, mentor and educator. She has helped raise hundreds of millions of dollars for organisations of all sizes, and is co-founder of an angel investment network for women-led community based enterprises called Angels of Impact.
Laina is also the co-author of a book "Sustainable Impact: How women are key to ending poverty" (2017).
Lara is a founder in the Climate Collaborative, a project of OSC2 and SFTA.
Lara was the CEO of LightFull Foods, VP Retail Sales & Marketing at Numi Organic Tea, and VP of Marketing at the Balance Bar Company, where she helped drive sales growth from $10M to $110M and sell it to Kraft Foods.
Lara has spoken on food trends, sustainability, and innovation at Natural Products Expo West, So Cap, SXSW Eco, Zero Waste Summit, SFTA, Bioneers, Net Impact, the Brower Center, and Esca Bona.
Co-Founder & Exec Director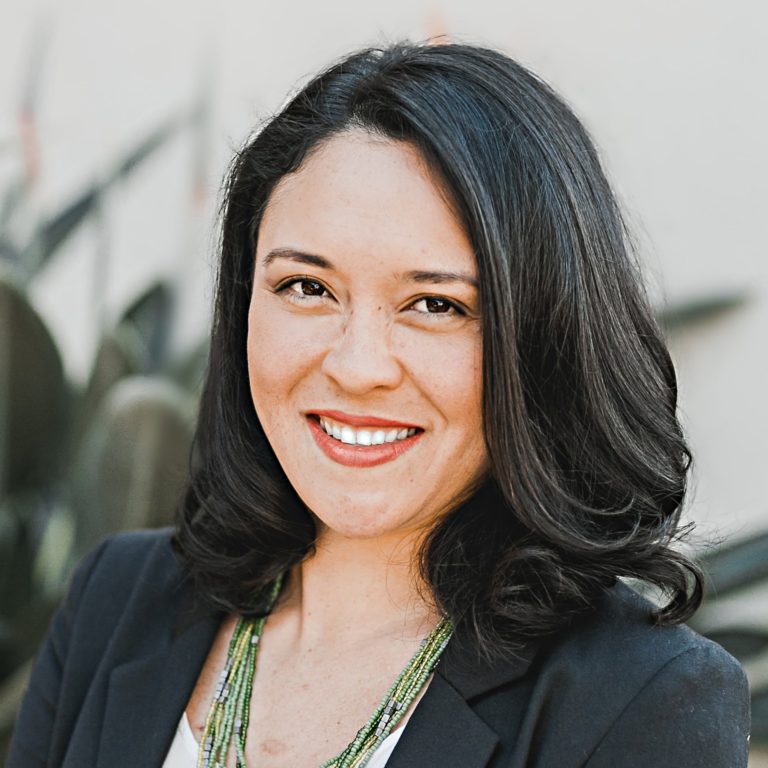 Lauren's background in nonprofit development made her eager to activate more capital for social change, leading her to co-found Mission Driven Finance, an impact investment firm and Certified B Corporation that actively develops impact investment strategies to close financial gaps that will close opportunity gaps.
As Chief Community Officer, she leads the design of community-driven strategy, providing a frame for both internal culture & partner relationships.
Nina F. Ichikawa is the Executive Director for the Berkeley Food Institute. She joined the Institute in 2015 as its inaugural Policy Director, creating a policy education and engagement program for UC Berkeley's students, staff, faculty and the general public.
She previously served in the office of US Senator Daniel K. Inouye and with the USDA's "Know Your Farmer, Know Your Food" Initiative. She was named a Food and Community Fellow by the Institute for Agriculture and Trade Policy. She was the founding Food and Agriculture editor for Hyphen magazine. Her writings on our changing food system have been published widely.
Prapti Rana is the People Manager at Nutiva, an organic superfood business, with the responsibility of heading all People & Culture operations. Prapti's mission is to uphold Nutiva's pillar of 'placing our people first' and maintaining Nutiva's core value of recognizing and rewarding all team members.
Prapti believes the need for sustainability is not only about how we treat the earth, but also in how we treat each other. At Nutiva, she is deeply committed to Justice, Equity, Diversity and Inclusion (JEDI) work and recognizes diversity's power to positively affect communities and our society at large.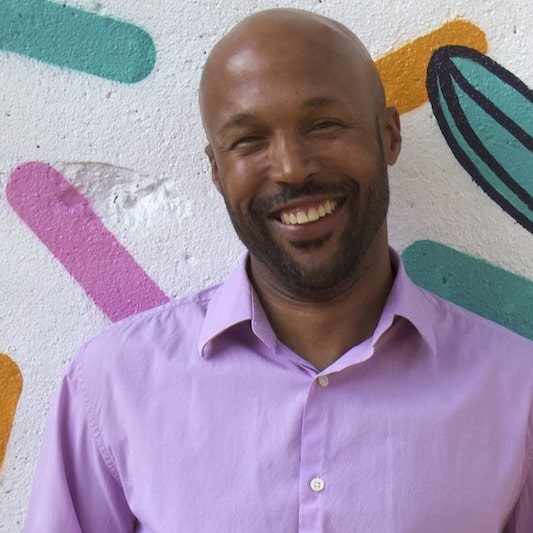 Ryan Pintado-Vertner is the Founder & Principal at Smoketown, an empathy-led team of experienced operators and specialized skill players who help mission-driven businesses maximize their ROI against marketing, sales and social & environmental impact.
Ryan is a lifelong activist, fifth generation innovator and 13-year veteran of the CPG industry, in addition to holding an MBA from the University of California's Haas School of Business.
Beyond Smoketown, he is on the Executive Board of Flock (a new regenerative food and agriculture fund and accelerator) and Naturally Chicago (a network of natural product companies in Chicagoland).