"a demanding yet fulfilling inspiration in what's possible"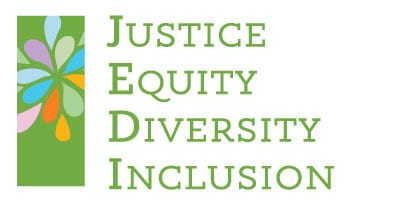 INVESTORS & ENTREPRENEURS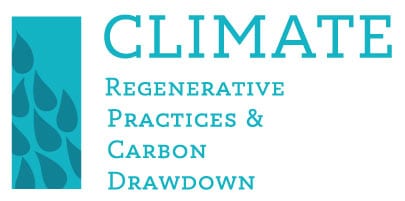 FOOD FUNDED 2020, October 6
Building Capital and Capacity in Chaotic Times
How to meet customers and entrepreneurs where they are and disrupt our financial system?
Stage (followed by Q&A in Sessions)
Marketplace of Opportunities
Networking and Connections: meet the 2020 Finalists and Partners, exchange information, arrange follow-ups
FOOD FUNDED 2020, October 7
Reality Check 2020: (Re)Building Resilient and Just Food Systems
Coming out at the Other End of the Crisis: How to Reshuffle the Cards for Regenerative and Just Solutions?
Stage (followed by Q&A in Sessions)
Marketplace of Opportunities
Networking and Connections: meet the 2020 Finalists and Partners, exchange information, arrange follow-ups
FOOD FUNDED 2020 Speakers
Meet experienced leading practitioners at the intersection of food, investment, and impact
Gerard Nixon is the Vice President of Supply Chain for KeHE, leading the company in Supply Chain Technology, Process, and Training along with Promotional Forecasting. He also serves as the leader of KeHE's newly formed Diversity & Inclusion Council where he channels his passion into fostering a more inclusive work environment for all.
With over 15 years of leadership experience in Sales, Marketing, and Distribution, he has worked for US Foods, U.S. Army, AT&T, and Target prior to joining KeHE.
Gerard holds a bachelor's degree in Computer Science Engineering from the United States Military Academy at West Point and an MBA in Finance from Southern Methodist University.
Vice President of Supply Chain
Adrian is a Co-Founder and a Managing Director of Provenance Capital Group where he helps develop blended capital structures that catalyze resilient biological systems and businesses.
Before Provenance, Adrian co-founded the boutique consulting firm Hyphae Partners where he helped companies finance and build regenerative business models. Additionally, he worked at Patagonia within its Venture Capital arm Tin Shed Ventures, helping author a standard for Regenerative Organic Agriculture and exploring Regenerative Organic Land Funds.
Albert Straus has been a leader in sustainable organic farming practices for many decades. He is a strong advocate for organic, non-GMO dairy production, environmental stewardship, and family farms. In 1994, when he converted his family farm to organic - the first organic dairy farm west of the Mississippi River - he founded the creamery in the same year, and it became the first 100% certified organic creamery in the United States. 
Albert aims on having his dairy farm become carbon neutral in 2023 and is extending the carbon-neutral farming model to Straus Family Creamery's supplier farms. Albert has been recognized internationally for his substantial environmental accomplishments.
Ali is responsible for identifying mission-aligned businesses throughout the U.S. and deploying effectively-structured integrated capital to support their success, with a focus on inclusive resilient food systems and regenerative agriculture.
She has an MBA in Sustainable Solutions, and 13+ years of professional experience catalyzing market transformation, focused on leveraging community development finance to empower marginalized communities.
Senior Lending Manager, Food
Alicia Kidd is a seasoned social impact entrepreneur in the wine industry. With 18 years of professional work experience in the corporate sector, Alicia's passion for wine, travel, art, and culture turned into a part-time job in the wine industry and led her to create her first company The Wine Noire. With the success of her current business, she created CoCo Noir Wine Shop & Bar. CoCo Noir Wine Shop & Bar is a brick-and-mortar wine shop that offers Women, BOPIC, and POC winemakers the opportunity to sell their wines. Her company is raising capital on the Wefunder platform and will open in the 1st quarter of 2022 in Downtown Oakland California.
Allison Kelly is deeply committed to fighting economic inequality through innovation and out-of-the box partnerships at a community-based CDFI, ICA where she has been serving in the role of CEO since June 2019.
Prior to ICA, Kelly was the Senior Vice President of Strategy and Innovation at CDC Small Business Finance, a leading U.S lender focused on supporting entrepreneurs in undertapped communities. Kelly has more than 20 years of experience in the nonprofit and for-profit worlds, having worked in the financial- and healthcare-service industries.
Angie Mertens is a board member of Slow Money Northern California and part of the FOOD FUNDED production team. Her expertise is in program design and implementation, training early stage companies, investors and corporates to scale their social impact, and ecosystem building.
Angie has been spearheading ONE WORLD Training as the Program Director since 2015. She has produced numerous ecosystem events and enterprise showcases in collaboration with organizations such as Social Venture Circle, toniic, Spero Ventures, Nia Impact Capital and others. Angie is a lifelong health-focussed eater, passionate cook and can be found exploring Bay Area's farmer's markets.
Anna Lappé is a national bestselling author, a renowned advocate for sustainability and justice along the food chain, and an advisor to funders investing in food system transformation. A James Beard Leadership Awardee, Anna is the co-author or author of three books on food, farming, and sustainability and the contributing author to thirteen more.
Anna is the founder or co-founder of three national organizations including the Small Planet Institute, Small Planet Fund and Real Food Media. Anna developed and leads the Food Sovereignty Fund, a global grantmaking program of the Panta Rhea Foundation.
Director, Founder, Strategic Advisor
As the son of Asian immigrant small business owners, Anthony has been working in economic opportunity for communities of color, in particular immigrant communities. He helped channel capital to communities of color and immigrant small business owners. He learned the benefits and drawbacks of CDFI lending to small businesses through 15+ years at Opportunity Fund and California FarmLink.
On the boards of Common Future and RSF Social Finance, he has worked to connect wealth holders and community wealth builders and/or social enterprises. Anthony has most recently partnered with the collaborative CA BIPOC Farmer/Land Steward Relief Fund. His current role at Kitchen Table Advisors focuses on shifting capital to fuel the economic viability and self-determination of a multi-racial next generation of sustainable small farms and ranches.
Arno Hesse is dedicated to financing a sustainable and equitable future with thriving food systems and regenerative technologies. He co-founded the community capital services Credibles and Investibule.
As a co-leader and investor with Slow Money Northern California, Arno has led multiple investments in food businesses, with a focus on climate change and social justice.
Previously, he was Executive Vice President for Retail Markets at MUFG Union Bank.
Aruna Lee grew up in a Buddhist monastery in South Korea where home-grown vegetables were at the heart of every meal. In 2014, she launched Volcano Kimchi in San Francisco and has since dedicated herself to the art of fermentation to craft high-quality kimchi and sauces.
Sourcing from local organic growers, Aruna puts a local flare on traditions to create products that are uniquely Volcano Kimchi.
Ashani developed his own sauce, a Caribbean fusion finishing sauce called Lion's Breath. During this process, he immediately recognized the barriers that discourage entrepreneurs of Color from participating in the retail food product industry.
After attendeding The Art Institute of Northern Virginia, Ashani opened and ran a catering and bartending company, DeGruv Liquid Catering, executing over 8,000 Events.
Ashani is truly dedicated to serving the Black + Indigenous POC maker community.
Bakari is passionate about the mission of Uhuru Foods & Pies. In fact, at the Uhuru Pies booth at a local farmers market he encourages customers to volunteer in contributing to the mission. He believes African people have contributed to building economic stability for others.
"Today, we must build an independent African economy to feed, clothe, and house ourselves once again." You can find Bakari in the bakery, at the market, delivering Uhuru Pies or organizing for Uhuru (Freedom).
Brie's background includes community development, film, event logistics, and business strategy. Storytelling has been a prominent element throughout her career. Throughout the decades, she has also worked on numerous initiatives to aid indigenous people in their plight against environmental and social injustice.
As the Real Food Real Stories Program Director, Brie is passionately dedicated to develop, grow and refine Real Food Real Stories' live storytelling programs and to continue to grow the fundraising initiatives to contribute to building a resilient and vibrant food storytelling community in the Bay area and beyond.
Lotus Foods is one of the most innovative organic and fair trade specialty rice brands, pioneering the preservation of rice biodiversity and more ecological methods of rice production that save water, reduce greenhouse gasses and minimize work for women. As Co-Founder/Co-CEO, Caryl leads Lotus Foods' strategic mission and vision to change how rice is grown around the world.
Lotus Foods has received the Biodiversity Award for Leadership from the Union for Ethical Bio Trade; Specialty Foods Leadership Award for Vision and Citizenship; Whole Foods Market Supplier of the Year Award for Environmental Stewardship. Caryl holds a MPA from the University of Hartford.
In 2018, mother-daughter plant-based duo, Chef Kami and Chef Mieko started their plant-based journey.  After realizing that available supermarket vegan food was just vegan junk food, they knew there needed to be a better option. No chemicals, no fillers—just natural ingredients. So they started Hella Nuts™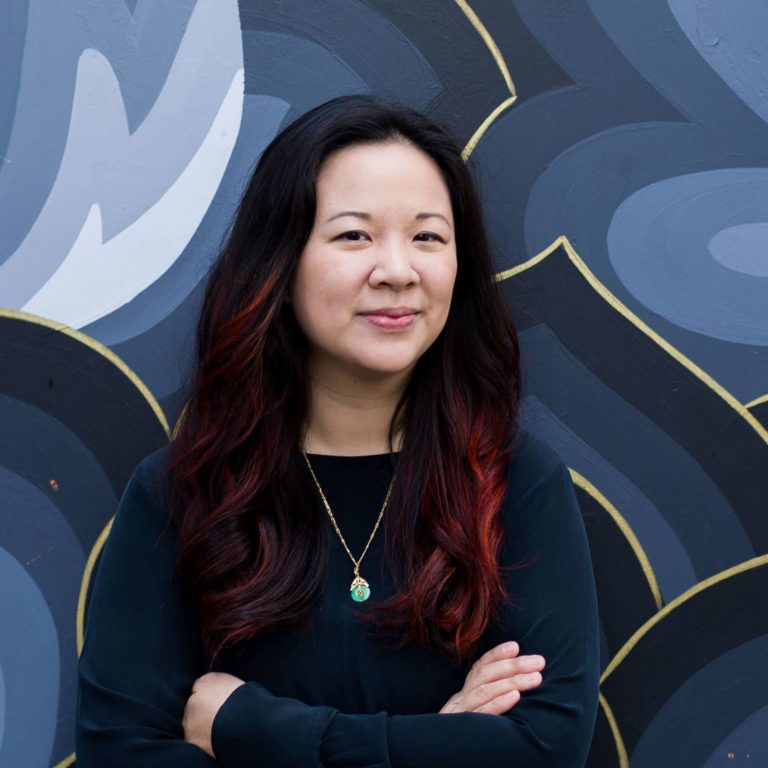 Christine is an activist entrepreneur, currently leading Product for Conversational Safety at Twitter. Until June 2020, Christine was co-founder and CEO of PastureMap, an ag software platform used on 6 million+ acres globally. She is an Entrepreneur in Residence of Food System 6, advising regenerative meat companies. With Kinship Foods, a regenerative dumpling brand, she has offered Dumplings For Black Farmers fundraisers to build Asian-American solidarity with Black-led farms. Christine is a board member of Kitchen Table Advisors, a nonprofit serving 80% BIPOC and women regenerative farmers, and a voting member for the board of Greenpeace. Christine has an MBA, an MS in Earth Systems, and a BA in Political Science from Stanford.
Kinship Foods, formerly PastureMap
Claire Schlemme is an ardent environmentalist who saw a need to fix a broken food system in order to protect the planet. She previously co-founded Boston's first organic juice company, which exposed her to two primary challenges: food waste and the lack of affordable nutrition.
Committed to finding solutions at the intersection of food, sustainability, and accessible nutrition, Claire launched Renewal Mill.
She holds a BA from Wellesley College and a Master of Environmental Management from Yale University.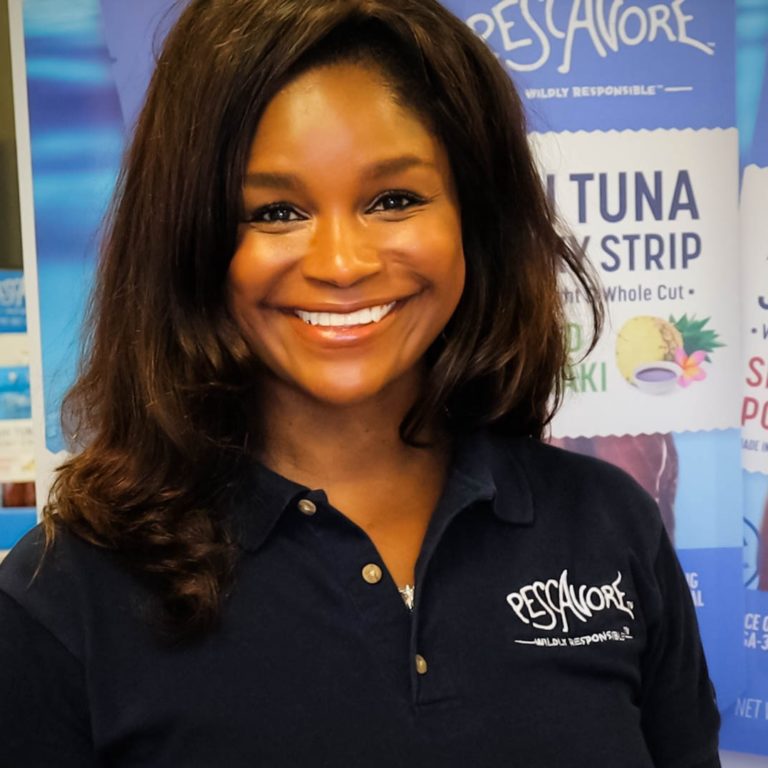 I started my career in technology as the first African American female conferred in Cal Poly San Luis Obispo's more than 100 year program in Aerospace Engineering. My career focus has been on  domestic volume manufacturing of emergent technologies in green/clean & food tech working for companies such as Boeing, Solar Turbines and Bloom Energy before co-founding Healthy Oceans.
Clayton Harvey is a White Mountain Apache farmer with Ndee Bikiyaa (The People's Farm), a program working to restore personal and cultural health to the White Mountain Apache Tribe through agriculture.
Clayton spends his days growing healthy food for his people in eastern Arizona and teaching community members about food sovereignty, including how families can grow their own foods and revitalize a local food system that existed for thousands of years by Apache ancestors long before the reservation was created.
White Mountain Apache Farmer
Cole is a modern-day shepherdess, an agrarian entrepreneur, educator, and community advocate. With over a decade of experience working in land stewardship, livestock management, and targeted grazing with sheep and goats, Cole's pursuits contribute to ecological resilience, wildfire mitigation, and evolution in the fiber, hide, and leather industry. She operates two businesses: Shepherdess Land and Livestock Co., a targeted grazing business with educational, consulting, and wool production arms; and Shepherdess Holistic Hides, a retail business repurposing sheep and goat hides from the meat industry to produce luxury home goods and Climate Beneficial Wool™. Alongside her own entrepreneurial endeavors, she is the director of the Community Supported Grazing Program, a nascent endeavor of the Ojai Fire Safe Council.
Shepherdess, Owner Operator
Diane Johnson, Ph.D., M.Div. has been working with social sector organizations, national initiatives, municipalities and foundations focused on social change. She has trained, consulted and coached more than 11K individuals and groups. Mmapeu Management Consulting works in cross-sector collaboration, educational reform, community development, faith-based partnerships, and diversity and inclusion. Clients include the U.S. Forest Service, Habitat for Humanity International, various federal agencies, Kresge Foundation, Opportunity Collaboration, Unitarian Universalist Association, and NeighborWorks America. She published several books focused on DEI. Diane received her Ph.D. from Tufts University, a Masters in Divinity from Pacific School of Religion/The Graduate Theological Union.   
Mmapeu Management Consulting
Dr. Diane Johnson is CEO/Founder of Mmapeu Consulting, aligning mission, vision and values for purpose-driven businesses, philanthropic institutions, the social sector, tech companies and market leaders. Her expertise in strategic development; cultural capacity/DEI; organizational development, institutional capacity building, leadership development, and collaboration/community engagement has been used by more than 11,750 clients.
Diane received her Ph.D. from Tufts University in Interdisciplinary Studies, a Masters in Divinity from Pacific School of Religion/The Graduate Theological Union, her M.A. in Nonprofit Management from The New School, and a B.A. from the University of Pennsylvania.  She serves as Vice Chair of the Conscious Capitalism Bay Area.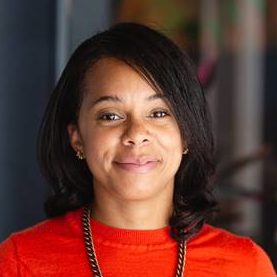 Dianna Tremblay is the Chief Program Officer at ICA, responsible for scaling the impact of the ICA's programs and cultivating the support and capital ecosystem necessary for entrepreneurs to scale their businesses.  
With expertise in program design and implementation, small business support, accessing capital, and ecosystem building, Dianna strives to use these skills to increase equitable access to capital, coaching, and networks for entrepreneurs of color.  Dianna also currently serves on the board of Naturally Bay Area.
Prior to joining ICA, Dianna's worked in sales, corporate relationship management, and business development roles. Dianna received an MBA at Mills College and a Bachelor's from California State University, East Bay.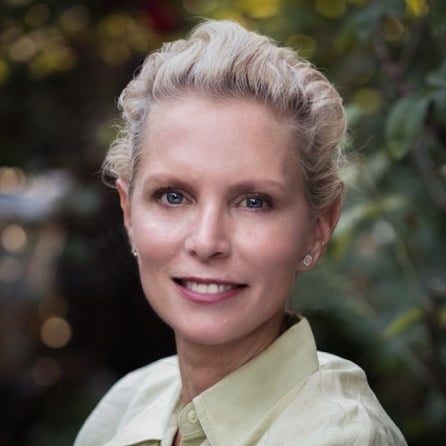 Elizabeth has deep experience in both the non-profit and for-profit sectors and believes passionately in the role of business to drive social mission. Prior to joining Merika, she served as Managing Director of Demeter USA, the nation's only certifier of Biodynamic farms and products and a member of Demeter International, the oldest ecological certification organization in the world.
Elizabeth has served in sales and marketing leadership roles in the wine and natural food industry. Elizabeth is also owner of Studio Airstream, a strategic marketing practice specializing in organizational development, business development, and cause marketing projects designed to connect brands to consumers through their hearts.